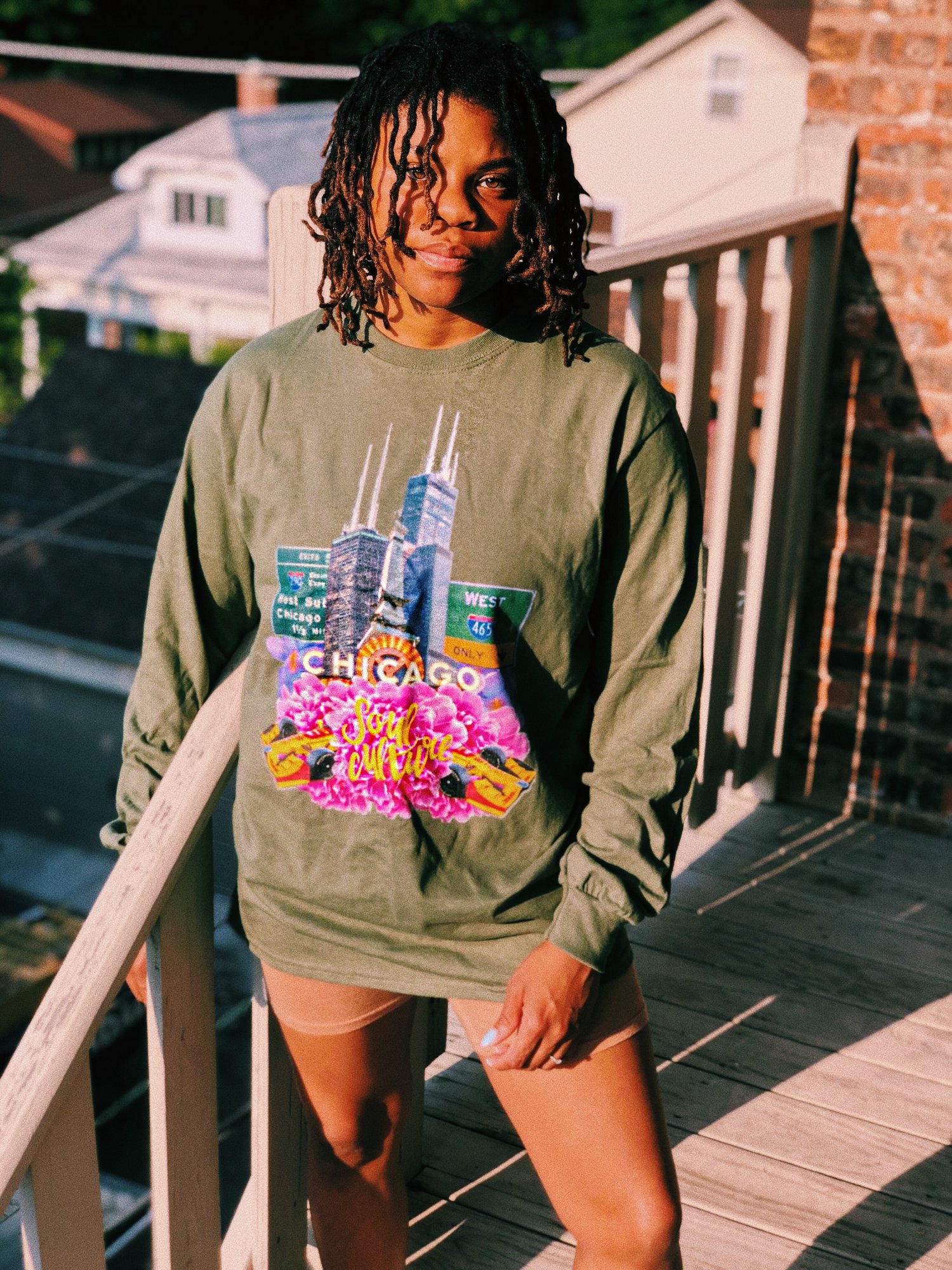 Midwest in Bloom - Long-Sleeved
The point was to blend elements of two super special places: Chicago + Indianapolis. Without the influences of both cities, Soul Culture wouldn't exist.
Couldn't have conceptualized this piece without the help of HRC Gordo. Thank you for transforming my vision into a design!
Olive is pictured.